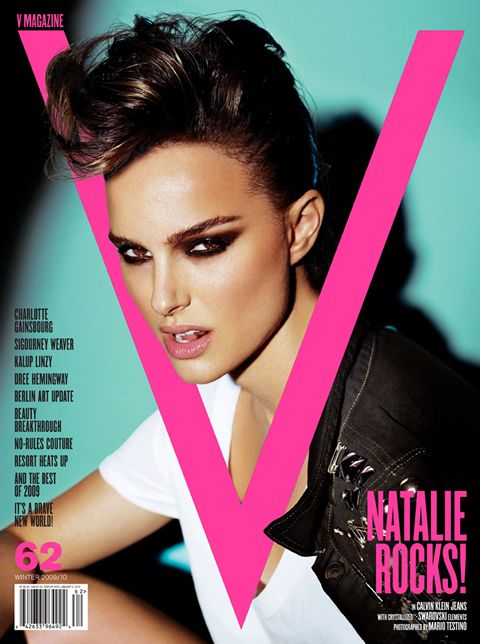 That's it. Natalie Portman is officially my favorite person of the moment. I mean, come on. She's intelligent, picks interesting and challenging movie roles, stays true to her vegan ideals, and she's so GORGEOUS. And she somehow still manages to be down-to-earth. Usually I admire people that are over-the-top and love showmanship and high glamour, but even more than that, I love those who are organic and REAL, those who exude a certain classic appeal yet manage to be, well...
edgy
, for lack of a better word. And I will always be in awe of her for shaving her head. Yes, it was for V for Vendetta (one of my top movies, by the way), but for a good number of so-called "A-listers," they would either classify that as a deal-breaker or go for the bald cap and wig look. Not Natalie, though. One more thing, though I could just go on and on: she still remembers and speaks fluent Hebrew. She can do interviews IN HEBREW. Like, if I had to do interviews in Russian, I would do the nasty-ass Ruglish thing and speak in broken sentences. She just makes my desire to visit Israel even more intense. And by the way, her eyebrows are an inspiration to us all.
I am LOVING Maggie from
Stardust to Sentience's
look. I could drool over that trench coat all day, and the rest of her outfit is simple but uber fierce. Her hair is kind of just the icing on the cake for me.
I wish you all a good weekend, and I'm now off for a late night glitter run (more on that later).